Standard labels for cardboards and pallet-box
Features of standard labels for carboards and pallet-box
Etik Ouest manufactures your RFID labels on paper or plastic, in white or colour. They are compatible with thermal transfer or direct thermal printers.
Our labels are manufactured in different standard size: A5 (148 x 210), A6 (100 x 150 – 100 x 190) and are available in rolls on 76 mm or 40 mm mandred and packaged in folding screens. Adhesive: permanent, removable, repositionable.
As an option, you can ask for spotlights (black mark) or pre-cuts for the between-labels.
Functionalities:
Visual and RFID identification

Printing and encoding on standard machines
Reading via mobile terminals and gantries

Process automation
Assets:
Inventory accuracy

Greater productivity

Improved traceability

Increased availability = increased productivity = improved profitability
How to use RFID tags in your company?
Etik Ouest offers RFID identification labels for carboards and pallet-box. They enable products to be located in real time in specific areas via scanning gantries. Everything is done automatically thanks to the tags integrated into the adhesive labels we offer.
Inventories are automated, less tedious, quicker and more accurate, avoiding errors, over-stocking and possible stock-outs. Thanks to scanning tunnels or gantries on the shipping dock, product movements (in and out) are also recorded. Traceability is considerably increased and is completely reliable at any given moment, simply by affixing an RFID tag to your package.
Are you looking for a specialist in RFID labels to trace your containers? Etik Ouest is the ideal service provider for your carboards and pallet-box traceability projects.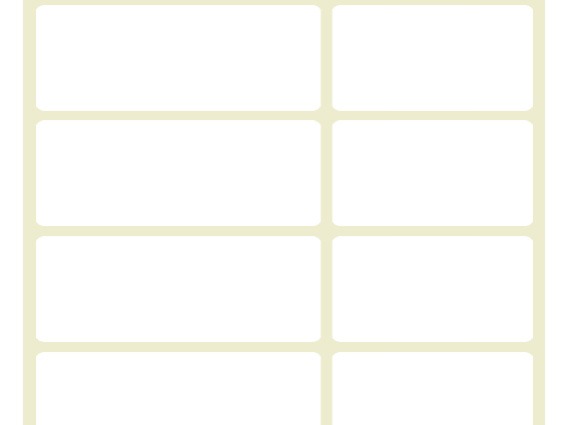 Multi-label and double-coated