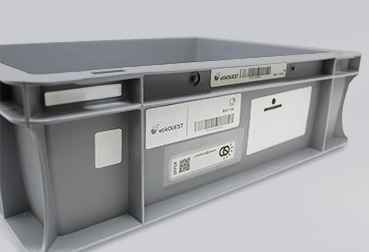 Standardized products, conceived to be applied on reusable plastic containers.
Simple products answering to the technical criteria (RFID detection, over time resistance, chemical products, washings) and adapted to the market.
Color personalization, variable printing / encoding, anti UV film coating.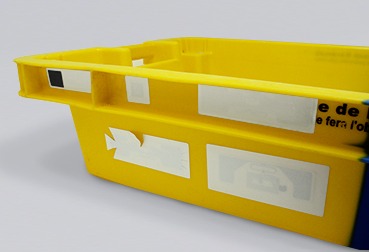 Products adapted to more constrained containers, in the long term exposed outdoor, such as garbage cans / containers…
Available product with anti-grab cuttings.
Customized product.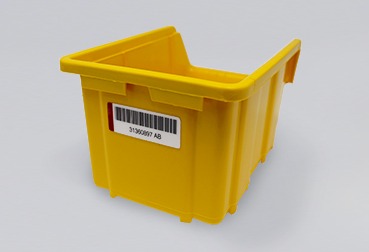 Labels suitable to plastic surfaces with a very high adhesive capability and optionally a thick polycarbonate coating.
Labels supplied printed and encoded.
Particularly suitable for mainstream applications to avoid labels' peelings and deteriorations.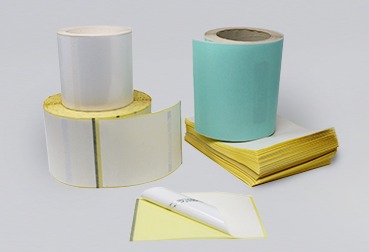 Standard labels for cardboard and pallet
Transport and traceability labels in standard formats A5, A6, 74 × 210, etc…
In paper version, synthetic, permanent adhesive, removable, damp environment, freezing…
Integration of RFID inlays offering the best detection performance of the market.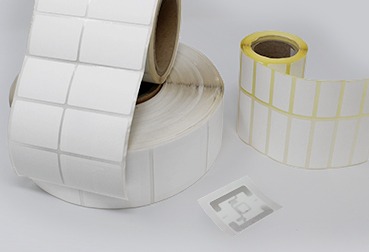 Multi-labels and double coating
Made-to-measure labels with many cuttings, folding functionality for flag labels.
Possibility to use double-coat materials for the transfer of small labels (for example in case of laboratory flasks).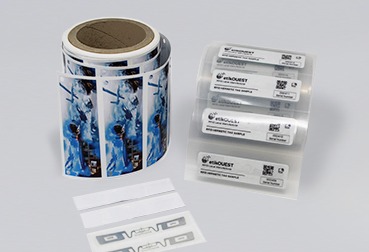 Customized labels protected by 2 layers, non-adhesive. According to constructions, they can be used as shuttle cards or be stapled / screwed on wood for inside or outside use.
Flexible or semi-rigid labels depending on your needs.