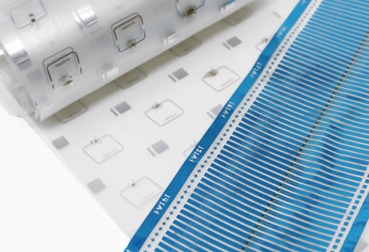 RFID inlays' conversion 
For many years, we have worked together with several inlays' manufacturers to put dry inlays in several lanes, on large volumes, while keeping very short delays and competitive prices. Our transformation machines and our manufacturing and control processes make it possible to manufacture standard products such as wet inlays, paper tags and white wet inlays. Our know-how consists in selecting materials and adhesives according to target markets whatever the antenna is.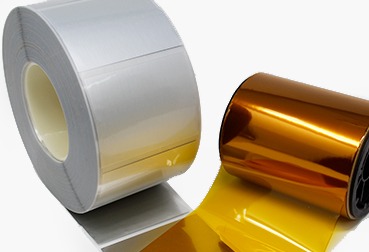 Materials' complexing and cutting 
Thanks to our processing machines, we are able to transform products of the future. Complexing of different kinds of materials, full gluing, localized or shaped. Partial, kiss cutting or full through cuttings. Depending on the projects, transformations in clean or grey room.